Exercise online with physiotherapists who are experts in strength and fitness for adults 55+
Be Fit.

Be Strong.

Be Mobile.
Join over 200,000 people who have exercised at-home with our physiotherapists, and strengthen your muscles and bones, improve your fitness, and feel more confident on your feet.
Safely exercise your whole body from home with workouts designed for adults 55+
●
Physiotherapist trainers
2 physios on the screen at all times showing different exercise variations and modifications to suit many abilities
Evidence-based education and support to help you overcome any concerns, health conditions or obstacles
Workout Anytime. Anywhere. No equipment required. Get started (and stick with it) today
Be fitter and stronger for the things you love
Designed and delivered by
physiotherapists
Our physio team are experts in exercise for adults 55+. We do this all day every day with our in-person clients. We use this expertise to design online programs that are suitable for many abilities and conditions, with 2 physios on the screen showing variations and modifications to keep you exercising.
Great for:
general strength and fitness
building muscle
strengthening bones
improving confidence on your feet
getting up from the floor easier
strengthening knees and hips
improving shoulder mobility
decreasing pain
managing osteoarthritis symptoms
and much more…
Work out anywhere.
Any time.
Any place.
What Our Community Are Saying
"I enjoy BeMobile exercises more than the gym. I love the variety, knowledge I'm gaining, and the investment I'm making in my present and future. For me it's the perfect mix of exercise and medical science and knowledge."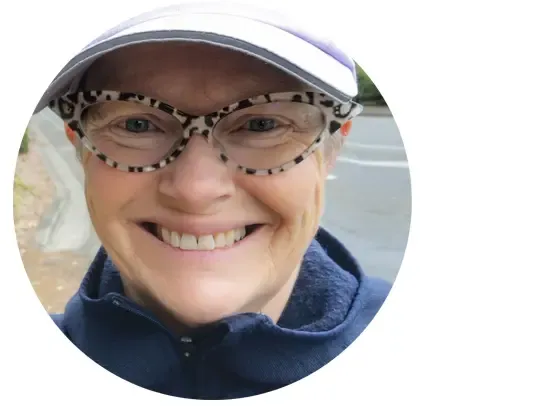 "I've never been an 'exercise' person but I knew I needed something to keep me mobile as I get older. I've always second-guessed myself wondering if I was doing the exercises correctly and what to do if an injury impedes your workouts. I used this as an excuse to avoid exercise. This program solves all that!"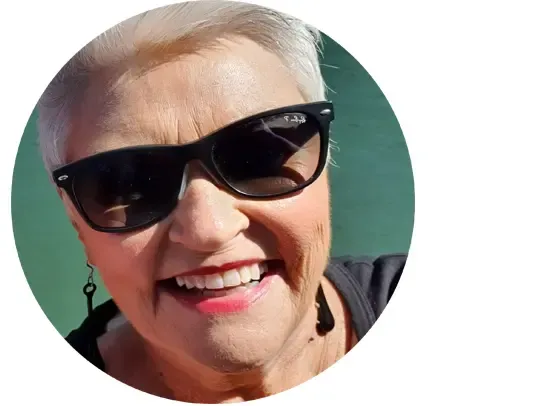 "I never thought exercise could be such fun, even cardio! I can honestly say my life has changed for the better, thanks to the Be Mobile Fit and Strong Team."
"I already feel so much fitter and stronger, I am better mentally as well as physically. I couldn't have dreamt I would feel so positive about the future. I am now looking forward to the next 20 years!"
"This program and community has changed my whole attitude to healthy, consistent exercise, and my body is showing the results in shape, strength and flexibility!"
"Activities of daily living like walking up stairs and bending down are much easier. Gardening is now again enjoyable and productive. Whilst my mental health is, well, healthy. The team at Be Mobile definitely deliver the goods and they do it in a professional, caring and, dare I say, entertaining manner."
"I highly recommend this Program even if, like me, you hate gym work and never thought you'd be interested in weight and strength training. I cannot believe the the difference 8 weeks has made to my strength and well-being."
"I have made noticeable gains in strength and balance, but best of all, I am much more confident about exercising and resistance training. This confidence has spilled over into my daily life when doing household tasks. I'm absolutely thrilled to have found this program; it is extremely well-organised, and the physios are encouraging, knowledgeable and humorous."
Previous
Next
We do this in real life, with real people. As university-qualified health professionals this is what we do every day. We are experts in exercise for adults 55+.
Our Studio Headquarters in Sydney Australia is not only where all the workout filming happens! This is also where we master our craft, by testing and developing our programs with our in-person clients, before sharing with the world on our online platform.
So you can be confident that not only are our online exercise programs based on scientific evidence, but they are tried and tested and actually work!
© 2023 Be Mobile Physiotherapy - All Rights Reserved
Create your FREE account: Step 1 of 2
No payment details required.
Only takes 30 seconds...
We use your data to personalise and improve your experience and to send you information. You may change your preferences anytime! Please review & agree to our terms and privacy.